Associations

ISSA represents more than 3,300 member companies in the United States and Canada and attracts more than 16,500 attendees at the annual ISSA/INTERCLEAN-USA tradeshow.
ISSA is a valuable source of cleaning industry related education. The results include higher standards, professionalism, and efficiency in our work.
Visit ISSA.com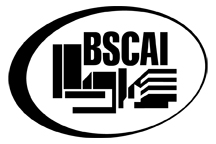 The Building Service Contractors Association International (BSCAI) is a valuable resource and worldwide network.
The BSCAI provides cleaning and facility maintenance contractor-specific educational programs, individual certifications, publications, a members-only purchasing program, seminars, industry data and research and networking opportunities, all developed specifically for leaders in the building service contracting industry.
Visit bscai.org/
Back
Request Info
Latest Blog Post
January 22 | 2018
Pushing around the vacuum cleaner and wiping down equipment with a duster regularly is good for an office, but every once in a while an office space needs a good, deep cleaning. A thorough deep cleaning will not only rejuvenate the space itself, but will give your employees a jolt of positivity as well. No one likes sitting in a filthy work space. Deep Cleaning vs. Regular Cleaning Enlisting the help of a cleaning service will make sure a deep clean is done properly. In addition to everyday cleaning like…
View All
FAQ
Yes, absolutely. Royal Building Cleaning is full bonded and insured and remains up to date with WSIB Clearance compliance.
View All