Associations

ISSA represents more than 3,300 member companies in the United States and Canada and attracts more than 16,500 attendees at the annual ISSA/INTERCLEAN-USA tradeshow.
ISSA is a valuable source of cleaning industry related education. The results include higher standards, professionalism, and efficiency in our work.
Visit ISSA.com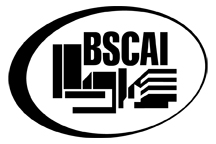 The Building Service Contractors Association International (BSCAI) is a valuable resource and worldwide network.
The BSCAI provides cleaning and facility maintenance contractor-specific educational programs, individual certifications, publications, a members-only purchasing program, seminars, industry data and research and networking opportunities, all developed specifically for leaders in the building service contracting industry.
Visit bscai.org/
Back
Services
Request Info
Latest Blog Post
July 24 | 2017
Industrial cleaning is a lot different than a simple cleaning of your home or business. Industrial cleaners are called in when there needs to be absolutely no remaining germs or dirt whatsoever. They are typically employed by commercial enterprises to ensure that their offices, bathrooms, lobbies, etc., are able to be safely used by the public, but some homeowners employ industrial cleaning services as well. Below are some of the main industrial cleaning chemicals used by industrial cleaners. Strong Alkali Cleaning Agents These are incredibly harsh chemicals and they are…
View All
FAQ
We will move furniture our technician is able to move. We ask our customers to please move as many items as possible to ensure the most thorough cleaning to your home or business.
View All