Associations

ISSA represents more than 3,300 member companies in the United States and Canada and attracts more than 16,500 attendees at the annual ISSA/INTERCLEAN-USA tradeshow.
ISSA is a valuable source of cleaning industry related education. The results include higher standards, professionalism, and efficiency in our work.
Visit ISSA.com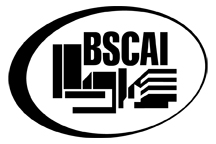 The Building Service Contractors Association International (BSCAI) is a valuable resource and worldwide network.
The BSCAI provides cleaning and facility maintenance contractor-specific educational programs, individual certifications, publications, a members-only purchasing program, seminars, industry data and research and networking opportunities, all developed specifically for leaders in the building service contracting industry.
Visit bscai.org/
Back
Services
Request Info
Latest Blog Post
March 21 | 2017
Keeping all of the things in your home clean is no small task. You need to have a plan if you are going to get all of that done efficiently and still have time to do the other things that you have on your plate. If you have been searching for some help perfecting your cleaning ability, search no further. Below are five printable charts that will help you clean like a true cleaning professional. Laundry Stain Removal Guide This chart breaks down laundry stain removal into types of stains,…
View All
FAQ
We will move furniture our technician is able to move. We ask our customers to please move as many items as possible to ensure the most thorough cleaning to your home or business.
View All