Associations

ISSA represents more than 3,300 member companies in the United States and Canada and attracts more than 16,500 attendees at the annual ISSA/INTERCLEAN-USA tradeshow.
ISSA is a valuable source of cleaning industry related education. The results include higher standards, professionalism, and efficiency in our work.
Visit ISSA.com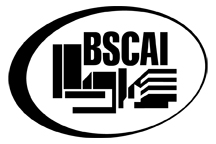 The Building Service Contractors Association International (BSCAI) is a valuable resource and worldwide network.
The BSCAI provides cleaning and facility maintenance contractor-specific educational programs, individual certifications, publications, a members-only purchasing program, seminars, industry data and research and networking opportunities, all developed specifically for leaders in the building service contracting industry.
Visit bscai.org/
Back
Services
Request Info
Latest Blog Post
May 22 | 2017
Whether you know it or not, the people that professionally clean your house have a set of skills that enable them to handle high volume and ensure top quality. These skills not only save them time, but ensure that they are able to keep to their high standards and do the best job possible on other people's homes and businesses. Below are four skills that all cleaning professionals have. Competency Cleaning professionals not only know what to clean with, they know how to do it methodically. Part of being able…
View All
FAQ
Our inside and outside window cleaning service includes cleaning of tracks, sills, screens, and frames. Screens will be removed and cleaned. Windows that come apart such as Pella windows will be disassembled cleaned and reinstalled. If we ...
View All