Associations

ISSA represents more than 3,300 member companies in the United States and Canada and attracts more than 16,500 attendees at the annual ISSA/INTERCLEAN-USA tradeshow.
ISSA is a valuable source of cleaning industry related education. The results include higher standards, professionalism, and efficiency in our work.
Visit ISSA.com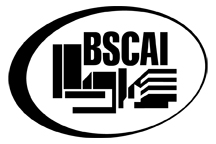 The Building Service Contractors Association International (BSCAI) is a valuable resource and worldwide network.
The BSCAI provides cleaning and facility maintenance contractor-specific educational programs, individual certifications, publications, a members-only purchasing program, seminars, industry data and research and networking opportunities, all developed specifically for leaders in the building service contracting industry.
Visit bscai.org/
Back
Request Info
Latest Blog Post
March 26 | 2018
Carpets can enhance your floors and add a warmth to any room. However, carpets need to be cleaned regularly otherwise they can be detrimental to your overall health. Let's explore the harmful health effects of dirty carpets to give you a better understanding of how important it is to have them cleaned. Increases the risks of asthma attacks If you are asthmatic and have dirty carpets, your risk of attacks is higher than it would be if your carpets were clean. When carpets become damp and dirty, they attract organic…
View All
FAQ
Our company has provided cleaning services since 1956. Many of our cleaners have worked with our company for more than 10 years which shows they enjoy what they do, they provide an excellent service, and enjoy working for our ...
View All