Brochure Download
Click the brochure cover image below to download a PDF version of our brochure.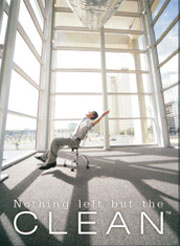 Back
Request Info
Latest Blog Post
March 26 | 2018
Carpets can enhance your floors and add a warmth to any room. However, carpets need to be cleaned regularly otherwise they can be detrimental to your overall health. Let's explore the harmful health effects of dirty carpets to give you a better understanding of how important it is to have them cleaned. Increases the risks of asthma attacks If you are asthmatic and have dirty carpets, your risk of attacks is higher than it would be if your carpets were clean. When carpets become damp and dirty, they attract organic…
View All
FAQ
We ask customers that are able to roll up their area rugs and have them ready for pick up. Alternatively we can accommodate moving of furniture and rolling of area rugs for an additional charge. Please contact our office for more details.
View All