Brochure Download
Click the brochure cover image below to download a PDF version of our brochure.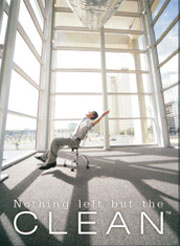 Back
Services
Request Info
Latest Blog Post
March 21 | 2017
Keeping all of the things in your home clean is no small task. You need to have a plan if you are going to get all of that done efficiently and still have time to do the other things that you have on your plate. If you have been searching for some help perfecting your cleaning ability, search no further. Below are five printable charts that will help you clean like a true cleaning professional. Laundry Stain Removal Guide This chart breaks down laundry stain removal into types of stains,…
View All
FAQ
No, you do not have to be home for outside window cleaning as long as our team can access all windows around your home. Sometimes this may include ensuring a gate is unlocked to access the backyard. Middle ...
View All