Brochure Download
Click the brochure cover image below to download a PDF version of our brochure.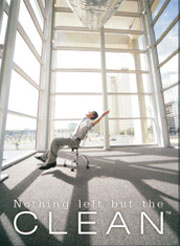 Back
Services
Request Info
Latest Blog Post
September 18 | 2017
The first impression people have of your home is the outside, so keeping the exterior clean and tidy is as important as having a gleaming interior. Keeping your house looking prim and proper from the outside takes some elbow grease and some savvy. You might want to keep these tips in mind when you're getting ready to do an outdoor cleaning. Give a Good Powerwash Using a power washer in the spring and early fall will keep the exterior of your home spotless. Make sure to do this task in…
View All
FAQ
No, you do not have to be home for outside window cleaning as long as our team can access all windows around your home. Sometimes this may include ensuring a gate is unlocked to access the backyard. Middle ...
View All