Carpet & Upholstery Cleaning Services
Underwood Carpet Cleaning – a division of Royal Building Cleaning ltd.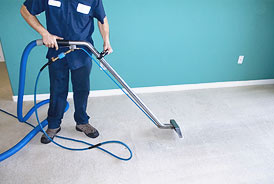 We offer complete carpet care systems for your home and workplace. Underwood Carpet Cleaning has truck mounted steam cleaning systems to provide wall-to-wall carpet and furniture cleaning. Plus area rug cleaning including pick up and delivery.
Truck Mounted Carpet Cleaning is Best
Our truck mounted carpet steam cleaning system will provide the deepest and most thorough cleaning to your carpets.  We can treat any stains, machine scrub where required, and steam extract carpets.  The results are clean carpets with no residue left behind.
We have green products available and can also apply carpet protection products and deodorizers at your request. Whether we are cleaning the carpets in your home or workplace our team exercises care in our work.
Area Rug Cleaning
Area Rug Cleaning service is available with pick up and delivery.  We clean all area rugs in our carpet cleaning plant in Aurora, Ontario.  Customers who bring their area rugs to our area rug cleaning depot will Save 25%.  Stop by today and ask us to show your our process.
With experienced carpet cleaning technicians you can trust our team to do their best.  With over 10,000 satisfied customers we have a reputation of completing each job right the first time.
We provide carpet cleaning service throughout the greater Toronto area including Markham, Richmond Hill, Aurora, Newmarket, Thornhill, Woodbridge, Vaughan, Concord, Stouffville, Scarborough, and Toronto.
Back
Services
Request Info
Latest Blog Post
November 13 | 2017
Most flooring these days doesn't need waxing. Older floors, however, may have needed waxing, and over time wax can build up on tile floors, making them look yellow, dull, and older than they probably are. You can breathe new life into older tiling by stripping off the old wax. Floor stripping and waxing is a fairly easy process. Here are some things you'll need for stripping wax: Two pails of water, with two gallons in each pail; One cup of ammonia (not bleach); One cup of white vinegar; One mop;…
View All
FAQ
We customize the cleaning service frequencies depending on the needs of our customers. Specialty cleaning services may range from annually to monthly. Regular cleaning services may range from weekly or bi-weekly to daily service. Some clients operating ...
View All