Post Construction Cleaning Services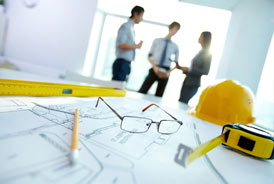 Royal Building Cleaning provides post construction cleaning services for homes and businesses. When the building contractors complete the new build or existing building renovation our team can clean every surface from top to bottom and prepare your new space for move in and set up.
We can coordinate our various cleaning teams to work efficiently and effectively to have your building or home ready by the deadline. Cleaning services you may require include:
General Construction Cleaning – dusting, vacuuming, disinfecting, washing.
Carpet Steam Cleaning
New Floor Finishing or Pre-exiting Floor Refinishing
Rest assured our teams can handle your post construction clean up. We will meet with you, determine your needs, and tailor our services to suit your requirements. Contact one of our representatives today and be one step closer to enjoying your newly constructed space.
Back
Services
Request Info
Latest Blog Post
March 21 | 2017
Keeping all of the things in your home clean is no small task. You need to have a plan if you are going to get all of that done efficiently and still have time to do the other things that you have on your plate. If you have been searching for some help perfecting your cleaning ability, search no further. Below are five printable charts that will help you clean like a true cleaning professional. Laundry Stain Removal Guide This chart breaks down laundry stain removal into types of stains,…
View All
FAQ
Royal Building Cleaning can provide products and our team will monitor the inventory of products required for your facility and complete orders as required. This allows your own staff to focus on other important aspects of your business.
View All