Post Construction Cleaning Services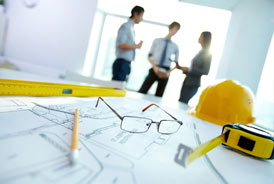 Royal Building Cleaning provides post construction cleaning services for homes and businesses. When the building contractors complete the new build or existing building renovation our team can clean every surface from top to bottom and prepare your new space for move in and set up.
We can coordinate our various cleaning teams to work efficiently and effectively to have your building or home ready by the deadline. Cleaning services you may require include:
General Construction Cleaning – dusting, vacuuming, disinfecting, washing.
Carpet Steam Cleaning
New Floor Finishing or Pre-exiting Floor Refinishing
Rest assured our teams can handle your post construction clean up. We will meet with you, determine your needs, and tailor our services to suit your requirements. Contact one of our representatives today and be one step closer to enjoying your newly constructed space.
Back
Request Info
Latest Blog Post
March 26 | 2018
Carpets can enhance your floors and add a warmth to any room. However, carpets need to be cleaned regularly otherwise they can be detrimental to your overall health. Let's explore the harmful health effects of dirty carpets to give you a better understanding of how important it is to have them cleaned. Increases the risks of asthma attacks If you are asthmatic and have dirty carpets, your risk of attacks is higher than it would be if your carpets were clean. When carpets become damp and dirty, they attract organic…
View All
FAQ
Royal Building Cleaning currently provides janitorial services throughout the GTA. We have accommodated coverage of cleaning services for clients across Southern Ontario.
View All