Post Construction Cleaning Services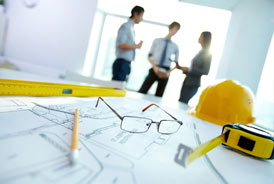 Royal Building Cleaning provides post construction cleaning services for homes and businesses. When the building contractors complete the new build or existing building renovation our team can clean every surface from top to bottom and prepare your new space for move in and set up.
We can coordinate our various cleaning teams to work efficiently and effectively to have your building or home ready by the deadline. Cleaning services you may require include:
General Construction Cleaning – dusting, vacuuming, disinfecting, washing.
Carpet Steam Cleaning
New Floor Finishing or Pre-exiting Floor Refinishing
Rest assured our teams can handle your post construction clean up. We will meet with you, determine your needs, and tailor our services to suit your requirements. Contact one of our representatives today and be one step closer to enjoying your newly constructed space.
Back
Request Info
Latest Blog Post
April 19 | 2018
Outdoor window cleaning takes time and energy but it is worth it. The sparkling, smudge-free glass you're left with after your windows are cleaned is enough to make you invest in a good washing, but outdoor window cleaning can be very dangerous if you don't know what you're doing. We've created the following safety tips to ensure you don't get hurt in the pursuit of beautifully cleaned windows. PPE Personal protective equipment (PPE) is a must on construction sites. Although you are not building anything, you are going to be…
View All
FAQ
Yes, we can provide cleaning one time only. Please contact our office to discuss rate and options to suit your cleaning requirements.
View All