Post Construction Cleaning Services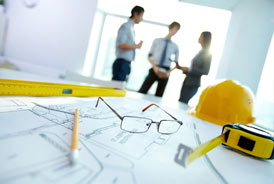 Royal Building Cleaning provides post construction cleaning services for homes and businesses. When the building contractors complete the new build or existing building renovation our team can clean every surface from top to bottom and prepare your new space for move in and set up.
We can coordinate our various cleaning teams to work efficiently and effectively to have your building or home ready by the deadline. Cleaning services you may require include:
General Construction Cleaning – dusting, vacuuming, disinfecting, washing.
Carpet Steam Cleaning
New Floor Finishing or Pre-exiting Floor Refinishing
Rest assured our teams can handle your post construction clean up. We will meet with you, determine your needs, and tailor our services to suit your requirements. Contact one of our representatives today and be one step closer to enjoying your newly constructed space.
Back
Services
Request Info
Latest Blog Post
May 22 | 2017
Whether you know it or not, the people that professionally clean your house have a set of skills that enable them to handle high volume and ensure top quality. These skills not only save them time, but ensure that they are able to keep to their high standards and do the best job possible on other people's homes and businesses. Below are four skills that all cleaning professionals have. Competency Cleaning professionals not only know what to clean with, they know how to do it methodically. Part of being able…
View All
FAQ
We customize the cleaning service frequencies depending on the needs of our customers. Specialty cleaning services may range from annually to monthly. Regular cleaning services may range from weekly or bi-weekly to daily service. Some clients operating ...
View All