Post Construction Cleaning Services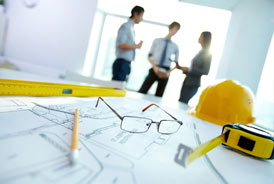 Royal Building Cleaning provides post construction cleaning services for homes and businesses. When the building contractors complete the new build or existing building renovation our team can clean every surface from top to bottom and prepare your new space for move in and set up.
We can coordinate our various cleaning teams to work efficiently and effectively to have your building or home ready by the deadline. Cleaning services you may require include:
General Construction Cleaning – dusting, vacuuming, disinfecting, washing.
Carpet Steam Cleaning
New Floor Finishing or Pre-exiting Floor Refinishing
Rest assured our teams can handle your post construction clean up. We will meet with you, determine your needs, and tailor our services to suit your requirements. Contact one of our representatives today and be one step closer to enjoying your newly constructed space.
Back
Services
Request Info
Latest Blog Post
November 13 | 2017
Most flooring these days doesn't need waxing. Older floors, however, may have needed waxing, and over time wax can build up on tile floors, making them look yellow, dull, and older than they probably are. You can breathe new life into older tiling by stripping off the old wax. Floor stripping and waxing is a fairly easy process. Here are some things you'll need for stripping wax: Two pails of water, with two gallons in each pail; One cup of ammonia (not bleach); One cup of white vinegar; One mop;…
View All
FAQ
Yes, we can provide service with green cleaning products by request.
View All