Post Construction Cleaning Services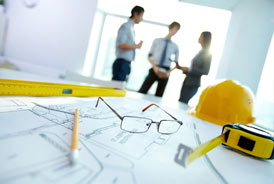 Royal Building Cleaning provides post construction cleaning services for homes and businesses. When the building contractors complete the new build or existing building renovation our team can clean every surface from top to bottom and prepare your new space for move in and set up.
We can coordinate our various cleaning teams to work efficiently and effectively to have your building or home ready by the deadline. Cleaning services you may require include:
General Construction Cleaning – dusting, vacuuming, disinfecting, washing.
Carpet Steam Cleaning
New Floor Finishing or Pre-exiting Floor Refinishing
Rest assured our teams can handle your post construction clean up. We will meet with you, determine your needs, and tailor our services to suit your requirements. Contact one of our representatives today and be one step closer to enjoying your newly constructed space.
Back
Services
Request Info
Latest Blog Post
July 24 | 2017
Industrial cleaning is a lot different than a simple cleaning of your home or business. Industrial cleaners are called in when there needs to be absolutely no remaining germs or dirt whatsoever. They are typically employed by commercial enterprises to ensure that their offices, bathrooms, lobbies, etc., are able to be safely used by the public, but some homeowners employ industrial cleaning services as well. Below are some of the main industrial cleaning chemicals used by industrial cleaners. Strong Alkali Cleaning Agents These are incredibly harsh chemicals and they are…
View All
FAQ
Yes, we can provide cleaning one time only. Please contact our office to discuss rate and options to suit your cleaning requirements.
View All