High Level Industrial Cleaning Services
Industrial/High Level Cleaning Toronto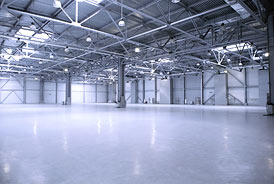 At Royal Building Cleaning we offer many specialty cleaning services. High level dusting is an important service that should be preformed to maintain a clean facility.
Leave the high levels to our cleaning specialists. Whether we dust, vacuum, or wipe the dirt the majority of this delicate work is completed by hand for the best results.
Implementing high level cleaning in your facilities cleaning schedule will prevent the build up of dust, dirt, and debris. Depending on the environment of your facility quarterly, semi-annually, or annual high level cleaning will keep this unsightly build up from becoming an issue.
Maintain a Safe & Healthy Environment
Aside from the appearance of high level dirt more serious issues could arise if it is not maintained. Falling dirt and debris could affect machinery and equipment below. Disruption of production lines or product quality can also be affected by falling dirt and debris.
Maintaining a healthy environment for your employees will promote a pleasant and productive workplace with less sick days.
Examples of high level cleaning:
light fixtures
structural supports including roof trusses and support beams
fans
electrical conduit
production equipment, platforms, tubing, and enclosures
racking and shelving
high level walls and ledges
vent covers and diffuser grills
props, signage, and displays
exposed duct work
fire sprinklers, gas, and water lines
We provide this service to a variety of facilities including but not limited to:
Warehouses
Manufacturing Plants
Retail Stores
Recreational Facilities
Residential Homes and Multi-Tenant Facilities
Contact our team today for consultation of your high level cleaning requirements.
Back
Services
Request Info
Latest Blog Post
September 18 | 2017
The first impression people have of your home is the outside, so keeping the exterior clean and tidy is as important as having a gleaming interior. Keeping your house looking prim and proper from the outside takes some elbow grease and some savvy. You might want to keep these tips in mind when you're getting ready to do an outdoor cleaning. Give a Good Powerwash Using a power washer in the spring and early fall will keep the exterior of your home spotless. Make sure to do this task in…
View All
FAQ
Royal Building Cleaning provides cleaning services to all types of facilities including commercial, industrial, recreational, institutional, medical, condominium, retail, restaurant and food service companies. We also provide cleaning services to government facilities including municipal offices, libraries, and recreational facilities, ...
View All