Residential Maid Services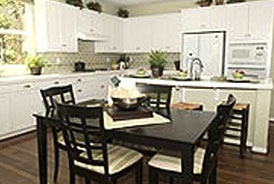 We offer a completely customizable residential maid service. We can provide service one time only or on a regular schedule to maintain the cleaning of your home. Our teams can perform general cleaning throughout all rooms of your home including dusting, vacuuming, sanitizing, sweeping, and vacuuming.
The frequency of our service is up to you however many customers prefer weekly or bi-weekly cleaning services to maintain their homes. We can also provide all cleaning supplies and equipment necessary to complete our service so you don't have to worry about running to the store or keeping stock of cleaning items in your home.
Our dependable and friendly teams are there to make your life easier. Contact us today and enjoy more of your day!
Back
Services
Request Info
Latest Blog Post
July 24 | 2017
Industrial cleaning is a lot different than a simple cleaning of your home or business. Industrial cleaners are called in when there needs to be absolutely no remaining germs or dirt whatsoever. They are typically employed by commercial enterprises to ensure that their offices, bathrooms, lobbies, etc., are able to be safely used by the public, but some homeowners employ industrial cleaning services as well. Below are some of the main industrial cleaning chemicals used by industrial cleaners. Strong Alkali Cleaning Agents These are incredibly harsh chemicals and they are…
View All
FAQ
We will move furniture our technician is able to move. We ask our customers to please move as many items as possible to ensure the most thorough cleaning to your home or business.
View All