Residential Maid Services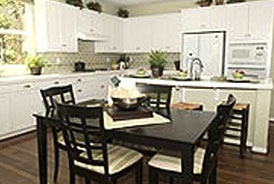 We offer a completely customizable residential maid service. We can provide service one time only or on a regular schedule to maintain the cleaning of your home. Our teams can perform general cleaning throughout all rooms of your home including dusting, vacuuming, sanitizing, sweeping, and vacuuming.
The frequency of our service is up to you however many customers prefer weekly or bi-weekly cleaning services to maintain their homes. We can also provide all cleaning supplies and equipment necessary to complete our service so you don't have to worry about running to the store or keeping stock of cleaning items in your home.
Our dependable and friendly teams are there to make your life easier. Contact us today and enjoy more of your day!
Back
Request Info
Latest Blog Post
April 19 | 2018
Outdoor window cleaning takes time and energy but it is worth it. The sparkling, smudge-free glass you're left with after your windows are cleaned is enough to make you invest in a good washing, but outdoor window cleaning can be very dangerous if you don't know what you're doing. We've created the following safety tips to ensure you don't get hurt in the pursuit of beautifully cleaned windows. PPE Personal protective equipment (PPE) is a must on construction sites. Although you are not building anything, you are going to be…
View All
FAQ
We can customize our maid service to suit your specific needs. Examples may include spending time to provide thorough cleaning inside cupboards or appliances. Contact one of our representatives to customize your maid service today.
View All