Residential Maid Services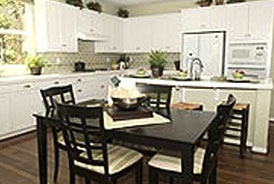 We offer a completely customizable residential maid service. We can provide service one time only or on a regular schedule to maintain the cleaning of your home. Our teams can perform general cleaning throughout all rooms of your home including dusting, vacuuming, sanitizing, sweeping, and vacuuming.
The frequency of our service is up to you however many customers prefer weekly or bi-weekly cleaning services to maintain their homes. We can also provide all cleaning supplies and equipment necessary to complete our service so you don't have to worry about running to the store or keeping stock of cleaning items in your home.
Our dependable and friendly teams are there to make your life easier. Contact us today and enjoy more of your day!
Back
Services
Request Info
Latest Blog Post
September 18 | 2017
The first impression people have of your home is the outside, so keeping the exterior clean and tidy is as important as having a gleaming interior. Keeping your house looking prim and proper from the outside takes some elbow grease and some savvy. You might want to keep these tips in mind when you're getting ready to do an outdoor cleaning. Give a Good Powerwash Using a power washer in the spring and early fall will keep the exterior of your home spotless. Make sure to do this task in…
View All
FAQ
Yes, absolutely. Royal Building Cleaning is full bonded and insured and remains up to date with WSIB Clearance compliance.
View All