Custom Cleaning Solutions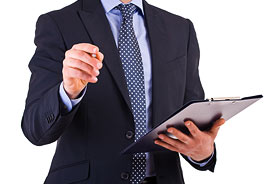 Royal Building Cleaning provides a wide range of cleaning services. Our representatives can meet with you and your team to determine what cleaning goals you have and how we can achieve them.
With multiples cleaning services to offer we can consolidate your cleaning and handle all the scheduling of multiple crews and cleaning services to most efficiently and economically complete your cleaning requirements.
In many cases we have become an extension of our customer and contractors team to complete cleaning services and meet deadlines.
We can customize our service to meet your needs. Contact us today!
Back
Services
Request Info
Latest Blog Post
September 18 | 2017
The first impression people have of your home is the outside, so keeping the exterior clean and tidy is as important as having a gleaming interior. Keeping your house looking prim and proper from the outside takes some elbow grease and some savvy. You might want to keep these tips in mind when you're getting ready to do an outdoor cleaning. Give a Good Powerwash Using a power washer in the spring and early fall will keep the exterior of your home spotless. Make sure to do this task in…
View All
FAQ
We will move furniture our technician is able to move. We ask our customers to please move as many items as possible to ensure the most thorough cleaning to your home or business.
View All