Custom Cleaning Solutions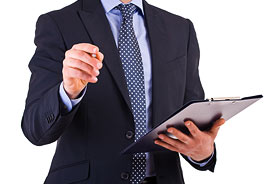 Royal Building Cleaning provides a wide range of cleaning services. Our representatives can meet with you and your team to determine what cleaning goals you have and how we can achieve them.
With multiples cleaning services to offer we can consolidate your cleaning and handle all the scheduling of multiple crews and cleaning services to most efficiently and economically complete your cleaning requirements.
In many cases we have become an extension of our customer and contractors team to complete cleaning services and meet deadlines.
We can customize our service to meet your needs. Contact us today!
Back
Services
Request Info
Latest Blog Post
May 22 | 2017
Whether you know it or not, the people that professionally clean your house have a set of skills that enable them to handle high volume and ensure top quality. These skills not only save them time, but ensure that they are able to keep to their high standards and do the best job possible on other people's homes and businesses. Below are four skills that all cleaning professionals have. Competency Cleaning professionals not only know what to clean with, they know how to do it methodically. Part of being able…
View All
FAQ
No, you do not have to be home for outside window cleaning as long as our team can access all windows around your home. Sometimes this may include ensuring a gate is unlocked to access the backyard. Middle ...
View All