Custom Cleaning Solutions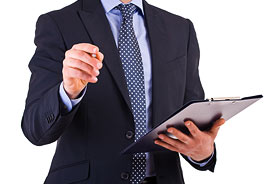 Royal Building Cleaning provides a wide range of cleaning services. Our representatives can meet with you and your team to determine what cleaning goals you have and how we can achieve them.
With multiples cleaning services to offer we can consolidate your cleaning and handle all the scheduling of multiple crews and cleaning services to most efficiently and economically complete your cleaning requirements.
In many cases we have become an extension of our customer and contractors team to complete cleaning services and meet deadlines.
We can customize our service to meet your needs. Contact us today!
Back
Services
Request Info
Latest Blog Post
January 22 | 2018
Pushing around the vacuum cleaner and wiping down equipment with a duster regularly is good for an office, but every once in a while an office space needs a good, deep cleaning. A thorough deep cleaning will not only rejuvenate the space itself, but will give your employees a jolt of positivity as well. No one likes sitting in a filthy work space. Deep Cleaning vs. Regular Cleaning Enlisting the help of a cleaning service will make sure a deep clean is done properly. In addition to everyday cleaning like…
View All
FAQ
Yes, we can provide service with green cleaning products by request.
View All