Associations

ISSA represents more than 3,300 member companies in the United States and Canada and attracts more than 16,500 attendees at the annual ISSA/INTERCLEAN-USA tradeshow.
ISSA is a valuable source of cleaning industry related education. The results include higher standards, professionalism, and efficiency in our work.
Visit ISSA.com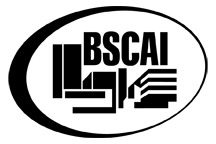 The Building Service Contractors Association International (BSCAI) is a valuable resource and worldwide network.
The BSCAI provides cleaning and facility maintenance contractor-specific educational programs, individual certifications, publications, a members-only purchasing program, seminars, industry data and research and networking opportunities, all developed specifically for leaders in the building service contracting industry.
Visit bscai.org/
Back
Request Info
Latest Blog Post
September 10 | 2018
Your appearance can go a long way in getting you that coveted job, long overdue promotion, or even your first million-dollar business deal. Hard as it may be to learn, in this world of glitz and glamour, appearance is one of the keys to leap-frogging from being a nobody to somebody. However, all your hard-won success and those ideas may come to nothing if you have a less-than-impressive work setup. Piles of paperwork, scattered office stationery, ill-placed office décor accumulating dust, and grime and grease in forgotten nooks of your…
View All
FAQ
We ask customers that are able to roll up their area rugs and have them ready for pick up. Alternatively we can accommodate moving of furniture and rolling of area rugs for an additional charge. Please contact our office for more details.
View All