Associations

ISSA represents more than 3,300 member companies in the United States and Canada and attracts more than 16,500 attendees at the annual ISSA/INTERCLEAN-USA tradeshow.
ISSA is a valuable source of cleaning industry related education. The results include higher standards, professionalism, and efficiency in our work.
Visit ISSA.com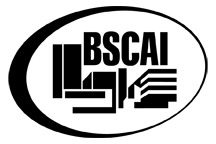 The Building Service Contractors Association International (BSCAI) is a valuable resource and worldwide network.
The BSCAI provides cleaning and facility maintenance contractor-specific educational programs, individual certifications, publications, a members-only purchasing program, seminars, industry data and research and networking opportunities, all developed specifically for leaders in the building service contracting industry.
Visit bscai.org/
Back
Request Info
Latest Blog Post
February 13 | 2019
Your business requires a window cleaning service to ensure the exterior of the company is at its best and that anyone looking out of the building has a clear view outside. But many firms don't have a clear understanding of the window cleaning process and it's important to learn more about why window cleaning is vital for any company. In this post, we'll explain why this is, and try to determine the optimal frequency for window cleaning. Elements of a Window Cleaning Schedule Not all commercial buildings have facilities that…
View All
FAQ
Our office is open Monday to Friday from 8:30am to 5:00pm where a live person can take your call. Our account representatives and supervisors are all equipped with smartphones including email access to receive your messages while on the ...
View All