Associations

ISSA represents more than 3,300 member companies in the United States and Canada and attracts more than 16,500 attendees at the annual ISSA/INTERCLEAN-USA tradeshow.
ISSA is a valuable source of cleaning industry related education. The results include higher standards, professionalism, and efficiency in our work.
Visit ISSA.com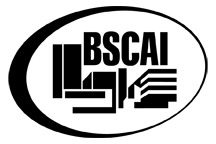 The Building Service Contractors Association International (BSCAI) is a valuable resource and worldwide network.
The BSCAI provides cleaning and facility maintenance contractor-specific educational programs, individual certifications, publications, a members-only purchasing program, seminars, industry data and research and networking opportunities, all developed specifically for leaders in the building service contracting industry.
Visit bscai.org/
Back
Latest Blog Post
What to Know Before You Get Your Floors Refinished
February 10 | 2020
Whether you're a homeowner or a business owner, maintaining the floors in a building takes a lot of work. At RBC Clean, we specialize in commercial floor cleaning, buffing, and strip and wax services. This restoration process works on a variety of surfaces to renew, refresh, and add shine. If you've been considering refinishing your floors, but aren't sure about what the process entails, we're here to help. RBC has seen our share of scratched and weathered floors. You might be surprised to see what a difference refinishing these surfaces…
View All
FAQ
Can you provide service during normal business hours?
We can offer Janitorial Service & Office Cleaning during business hours in the form of a day porter. We can provide this service to accommodate your cleaning requirements throughout your business day and offer further support with Janitorial Service ...
View All