Associations

ISSA represents more than 3,300 member companies in the United States and Canada and attracts more than 16,500 attendees at the annual ISSA/INTERCLEAN-USA tradeshow.
ISSA is a valuable source of cleaning industry related education. The results include higher standards, professionalism, and efficiency in our work.
Visit ISSA.com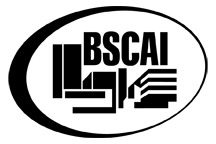 The Building Service Contractors Association International (BSCAI) is a valuable resource and worldwide network.
The BSCAI provides cleaning and facility maintenance contractor-specific educational programs, individual certifications, publications, a members-only purchasing program, seminars, industry data and research and networking opportunities, all developed specifically for leaders in the building service contracting industry.
Visit bscai.org/
Back
Request Info
Latest Blog Post
March 11 | 2019
It's now the time of the year in which you begin to look outside and notice the sunshine and hear the sound of birds outside the home. Spring is in the air and taking a few moments to consider spring cleaning can help you to decide on your home maintenance needs for the coming months. In this post, we'll explore the importance of spring window cleaning and its value throughout the property. Improving Home Health When you're inside the home throughout the winter, and your windows are closed, there's little…
View All
FAQ
We can offer Janitorial Service & Office Cleaning during business hours in the form of a day porter. We can provide this service to accommodate your cleaning requirements throughout your business day and offer further support with Janitorial Service ...
View All