Associations

ISSA represents more than 3,300 member companies in the United States and Canada and attracts more than 16,500 attendees at the annual ISSA/INTERCLEAN-USA tradeshow.
ISSA is a valuable source of cleaning industry related education. The results include higher standards, professionalism, and efficiency in our work.
Visit ISSA.com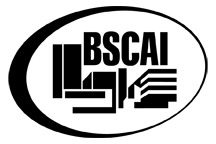 The Building Service Contractors Association International (BSCAI) is a valuable resource and worldwide network.
The BSCAI provides cleaning and facility maintenance contractor-specific educational programs, individual certifications, publications, a members-only purchasing program, seminars, industry data and research and networking opportunities, all developed specifically for leaders in the building service contracting industry.
Visit bscai.org/
Back
Request Info
Latest Blog Post
November 11 | 2019
Cleaning can positively contribute to your health. With proper cleaning, and by using the right substances and equipment, cleaners can not only remove dust and dirt but also get rid of germs and other indoor pollutants. Cleaning also minimizes the entry of new pollutants into the building. For business owners, office cleaning plays a number of vital roles, including providing a healthy work environment and portraying a good image to both business partners and clients. A clean office represents a professional image and communicates to people that you're organized and…
View All
FAQ
We recommend homeowners clear the area where area rugs are to be returned. We also recommend to ensure the floor area is clean and clear of dirt and debris.
View All