Associations

ISSA represents more than 3,300 member companies in the United States and Canada and attracts more than 16,500 attendees at the annual ISSA/INTERCLEAN-USA tradeshow.
ISSA is a valuable source of cleaning industry related education. The results include higher standards, professionalism, and efficiency in our work.
Visit ISSA.com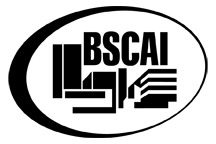 The Building Service Contractors Association International (BSCAI) is a valuable resource and worldwide network.
The BSCAI provides cleaning and facility maintenance contractor-specific educational programs, individual certifications, publications, a members-only purchasing program, seminars, industry data and research and networking opportunities, all developed specifically for leaders in the building service contracting industry.
Visit bscai.org/
Back
Request Info
Latest Blog Post
November 28 | 2018
There are hundreds of different commercial cleaning products to choose from, which can easily overwhelm most people. While some products are integral, others you could probably live without — but how can you tell the difference? We've put together a list of products you simply can't go without, so keep on reading to find out what you'll need to add to your shopping list.  1. Dish Soap Getting food that has affixed itself to your dishes can be a major pain, especially when it is greasy stuck-on food. A commercial…
View All
FAQ
Yes, we provide all of the cleaning supplies and equipment to complete your maid services. If you have a specific product request you may provide that product to our team.
View All