Associations

ISSA represents more than 3,300 member companies in the United States and Canada and attracts more than 16,500 attendees at the annual ISSA/INTERCLEAN-USA tradeshow.
ISSA is a valuable source of cleaning industry related education. The results include higher standards, professionalism, and efficiency in our work.
Visit ISSA.com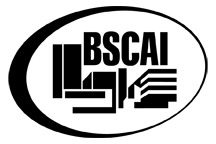 The Building Service Contractors Association International (BSCAI) is a valuable resource and worldwide network.
The BSCAI provides cleaning and facility maintenance contractor-specific educational programs, individual certifications, publications, a members-only purchasing program, seminars, industry data and research and networking opportunities, all developed specifically for leaders in the building service contracting industry.
Visit bscai.org/
Back
Request Info
Latest Blog Post
May 14 | 2018
Did you know that providing a clean work environment is as important for your business's profit margin as generating sales is? There have been numerous studies backing the psychology of its importance. Hiring the right commercial cleaning and janitorial services for your company will help endorse your company as a healthy, efficient work environment and in terms of simply professional appearances. Endorse a Professional Appearance Impressions matter, and capturing a desirable first impression for anyone who steps into your company is crucial for your brand. After all, your company is…
View All
FAQ
Yes, we provide all of the cleaning supplies and equipment to complete your maid services. If you have a specific product request you may provide that product to our team.
View All