Brochure Download
Click the brochure cover image below to download a PDF version of our brochure.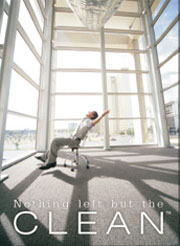 Back
Request Info
Latest Blog Post
March 11 | 2019
It's now the time of the year in which you begin to look outside and notice the sunshine and hear the sound of birds outside the home. Spring is in the air and taking a few moments to consider spring cleaning can help you to decide on your home maintenance needs for the coming months. In this post, we'll explore the importance of spring window cleaning and its value throughout the property. Improving Home Health When you're inside the home throughout the winter, and your windows are closed, there's little…
View All
FAQ
No, you do not have to be home for outside window cleaning as long as our team can access all windows around your home. Sometimes this may include ensuring a gate is unlocked to access the backyard. Middle ...
View All