Brochure Download
Click the brochure cover image below to download a PDF version of our brochure.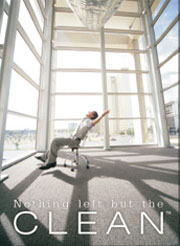 Back
Request Info
Latest Blog Post
February 13 | 2019
Your business requires a window cleaning service to ensure the exterior of the company is at its best and that anyone looking out of the building has a clear view outside. But many firms don't have a clear understanding of the window cleaning process and it's important to learn more about why window cleaning is vital for any company. In this post, we'll explain why this is, and try to determine the optimal frequency for window cleaning. Elements of a Window Cleaning Schedule Not all commercial buildings have facilities that…
View All
FAQ
Yes, we can provide service with green cleaning products by request.
View All