Brochure Download
Click the brochure cover image below to download a PDF version of our brochure.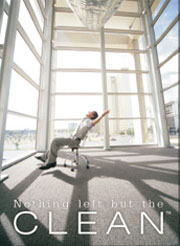 Back
Request Info
Latest Blog Post
November 28 | 2018
There are hundreds of different commercial cleaning products to choose from, which can easily overwhelm most people. While some products are integral, others you could probably live without — but how can you tell the difference? We've put together a list of products you simply can't go without, so keep on reading to find out what you'll need to add to your shopping list.  1. Dish Soap Getting food that has affixed itself to your dishes can be a major pain, especially when it is greasy stuck-on food. A commercial…
View All
FAQ
Royal Building Cleaning can provide products and our team will monitor the inventory of products required for your facility and complete orders as required. This allows your own staff to focus on other important aspects of your business.
View All