Brochure Download
Click the brochure cover image below to download a PDF version of our brochure.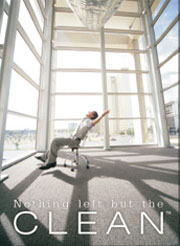 Back
Request Info
Latest Blog Post
November 11 | 2019
Cleaning can positively contribute to your health. With proper cleaning, and by using the right substances and equipment, cleaners can not only remove dust and dirt but also get rid of germs and other indoor pollutants. Cleaning also minimizes the entry of new pollutants into the building. For business owners, office cleaning plays a number of vital roles, including providing a healthy work environment and portraying a good image to both business partners and clients. A clean office represents a professional image and communicates to people that you're organized and…
View All
FAQ
Royal Building Cleaning and Underwood Carpet Cleaning provides residential cleaning services to York Region and the surrounding area. This includes maid service, carpet cleaning, tile & grout cleaning, window cleaning, and eaves and siding cleaning.
View All