Brochure Download
Click the brochure cover image below to download a PDF version of our brochure.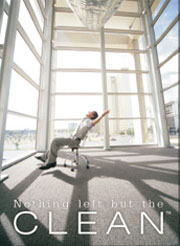 Back
Request Info
Latest Blog Post
July 10 | 2019
Are you always getting sick? Is there the musty smell of sweat hanging in the air at your fitness facility that seems impossible to eliminate? Your gym or fitness centre is a great place to get fit and lose weight, but it could also be a powerhouse for bacteria to breed and spread from person to person. Every piece of equipment is touched by countless individuals hard at work and, with 80% of germs spread via unsanitary services, you could be unknowingly infecting yourself and others in the gym. The…
View All
FAQ
We can customize our maid service to suit your specific needs. Examples may include spending time to provide thorough cleaning inside cupboards or appliances. Contact one of our representatives to customize your maid service today.
View All