RBC Green
High-Quality Products
Royal Building Cleaning Ltd. is committed to satisfying its customers in industrial facilities, commercial properties, retail stores, recreational areas and in homes. Whether we're doing occasional window cleaning for you or have a weekly agreement to come in and shine your floors, Royal Building Cleaning Ltd. will use only the highest-quality products.
Environmentally Friendly
At Royal Building Cleaning Ltd., we pay special attention to the environment; both in the products we use and those we sell. We want to minimize our environmental footprint and do our part to make sure the earth remains a healthy place to live.
Our leadership position requires that we remain up-to-date with new developments and technology that affect our industry. Delivery of our services with efficiency and economy, while protecting the environment, is the way we operate.
We offer a cleaning program we call rbc Green.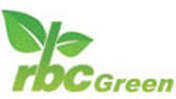 Our commitment to the environment will minimize our footsteps on our planet for future generations to enjoy.
Ask how you can take part and introduce rbc Green to your facility.
Back
Request Info
Latest Blog Post
September 10 | 2018
Your appearance can go a long way in getting you that coveted job, long overdue promotion, or even your first million-dollar business deal. Hard as it may be to learn, in this world of glitz and glamour, appearance is one of the keys to leap-frogging from being a nobody to somebody. However, all your hard-won success and those ideas may come to nothing if you have a less-than-impressive work setup. Piles of paperwork, scattered office stationery, ill-placed office décor accumulating dust, and grime and grease in forgotten nooks of your…
View All
FAQ
Our inside and outside window cleaning service includes cleaning of tracks, sills, screens, and frames. Screens will be removed and cleaned. Windows that come apart such as Pella windows will be disassembled cleaned and reinstalled. If we ...
View All