RBC Green
High-Quality Products
Royal Building Cleaning Ltd. is committed to satisfying its customers in industrial facilities, commercial properties, retail stores, recreational areas and in homes. Whether we're doing occasional window cleaning for you or have a weekly agreement to come in and shine your floors, Royal Building Cleaning Ltd. will use only the highest-quality products.
Environmentally Friendly
At Royal Building Cleaning Ltd., we pay special attention to the environment; both in the products we use and those we sell. We want to minimize our environmental footprint and do our part to make sure the earth remains a healthy place to live.
Our leadership position requires that we remain up-to-date with new developments and technology that affect our industry. Delivery of our services with efficiency and economy, while protecting the environment, is the way we operate.
We offer a cleaning program we call rbc Green.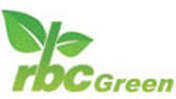 Our commitment to the environment will minimize our footsteps on our planet for future generations to enjoy.
Ask how you can take part and introduce rbc Green to your facility.
Back
Request Info
Latest Blog Post
February 13 | 2019
Your business requires a window cleaning service to ensure the exterior of the company is at its best and that anyone looking out of the building has a clear view outside. But many firms don't have a clear understanding of the window cleaning process and it's important to learn more about why window cleaning is vital for any company. In this post, we'll explain why this is, and try to determine the optimal frequency for window cleaning. Elements of a Window Cleaning Schedule Not all commercial buildings have facilities that…
View All
FAQ
Royal Building Cleaning is a Canadian owned corporation operating under the laws of Ontario.
View All