RBC Green
High-Quality Products
Royal Building Cleaning Ltd. is committed to satisfying its customers in industrial facilities, commercial properties, retail stores, recreational areas and in homes. Whether we're doing occasional window cleaning for you or have a weekly agreement to come in and shine your floors, Royal Building Cleaning Ltd. will use only the highest-quality products.
Environmentally Friendly
At Royal Building Cleaning Ltd., we pay special attention to the environment; both in the products we use and those we sell. We want to minimize our environmental footprint and do our part to make sure the earth remains a healthy place to live.
Our leadership position requires that we remain up-to-date with new developments and technology that affect our industry. Delivery of our services with efficiency and economy, while protecting the environment, is the way we operate.
We offer a cleaning program we call rbc Green.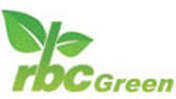 Our commitment to the environment will minimize our footsteps on our planet for future generations to enjoy.
Ask how you can take part and introduce rbc Green to your facility.
Back
Latest Blog Post
Four Things to Expect from a Professional Cleaning Post-Construction
January 22 | 2020
Let's face it: construction projects can be very messy. When your project is complete, there will likely be dust, debris, and trash left around the interior and exterior of your site. A professional post-construction cleaning service will fully clean and disinfect your entire job site, ensuring your structure looks great and is ready for occupancy. Professional construction cleaners have extensive experience with many different types of projects—they know how to tackle stubborn dirt and dust from every surface. Each project is unique, and a cleaning company will likely want to…
View All
FAQ
What are the frequencies of service your company offers?
We customize the cleaning service frequencies depending on the needs of our customers. Specialty cleaning services may range from annually to monthly. Regular cleaning services may range from weekly or bi-weekly to daily service. Some clients operating ...
View All