4 Signs Your Carpet Needs Cleaning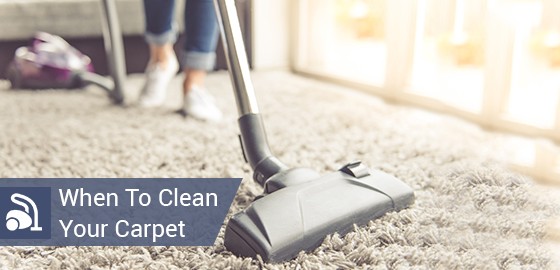 Your carpets are asked to stand up to a lot. Pets, kids, shoes, the four seasons, it's no wonder that they often look like they need a professional clean. Many carpet cleaning jobs are small and you can do them by yourself, with off-the-shelf products you find at your local home store. But many carpet cleaning jobs require more TLC and a professional touch. Below are some signs that you might require carpet and upholstery cleaning.
Bad Smells
If you bend down to smell your carpet, or even worse, if you don't have to bend down at all to smell it, and you notice a strong odour, you probably should call in a professional. Months worth of wet dog, juice, beer and coffee spills, mud and dirt tracked in from the outside and small particles of food are going to make your carpet smell terrible.
Allergies
If you notice that your allergies have become worse than usual, or that they all of a sudden go away after a thorough professional carpet cleaning, your carpet might once again be to blame. Tracked-in allergens, as well as dust mites, can remain in your carpet even after the most thorough vacuuming, and might require the help of an expert to be thoroughly eliminated.
An Extra Wet Winter
If your winter was filled with non-stop rain and snow, and even more so if you have a family, you probably tracked a ton of moisture into your home. One of the ways that this moisture will show up in your carpet is in the form of mold and mildew. You might notice that your white carpet has all of a sudden turned a shade of grey. If this is the case, you probably need a professional carpet cleaning to really tackle the job properly.
Difference in Carpet Colour
If you lift up your couch and/or your ottoman and the carpet underneath is several shades lighter than the surrounding area, you might want to schedule a carpet and upholstery cleaning. Over time all of the above mentioned contaminants can turn your carpet from its natural colour into something completely unrecognizable. You would be surprised just how much dirt and grime your carpet is capable of soaking up in a short period of time.
The quality and cleanliness of your carpets say a lot about the rest of your home. If you have gone a while without a carpet cleaning and you think it might be that time again, keep the above telltale signs in mind and ensure your carpets remain beautiful all year long.