3 Things To Look For In Your Residential Cleaner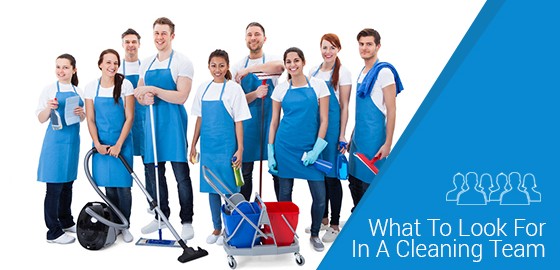 There are a lot of factors you need to consider when hiring a residential cleaning company, one of which is whether the contractor in question actually specializes in cleaning homes. Many businesses cater to both residential and commercial clients, while some only serve one or the other.
Believe it or not, but these multi-purpose companies actually offer a unique advantage in this industry, in that they typically have access to industrial-grade cleaning equipment that works far better than conventional cleaning products that you can find at your local hardware store.
Nevertheless and as the saying goes, "Not all contractors are created equal." Before you let any old stranger waltz into your home and start cleaning your floors and furniture, you need to make sure they are qualified to do so.
Are they licensed, insured, and certified? What do their previous customers say about their work? How long have they been in business? These are all standard questions that apply to most companies, but there is a reason they exist.
There are thousands of shadetree contractors advertising their services these days, many of which offer low prices. However, as you have probably found, quality and quantity do not always equate. To avoid having to hire another business come in and "clean up" the mistakes of an inexperienced one, here is what you should pay attention to during the hiring process:
What to Know About Choosing A Quality House Cleaner
Keep your options open

Never commit to a contractor without first interviewing a few competitors. You will want to get a feel for the different services and prices provided by local businesses in your area; working with a sole proprietor is much different than hiring a company with a cleaning crew.

Know your needs

Always be sure to communicate your cleaning needs. Are you looking for weekly, bi-weekly, or monthly service? What scope of cleaning are you interested in having done (e.g. furniture, flooring, baseboards, window and door casings, etc.). The more you tell the contractor about what you need done, the better able they will be to provide you with an accurate quote.

Ask about the types of cleaning products the company uses

If you aren't comfortable with certain type of cleaners, be sure to make this known. Many contractors have adopted eco-friendly products for this reason, while others rely on ingredients like vinegar.
You deserve nothing but the best when it comes to hiring a residential cleaner. To guarantee top-notch quality that meets your needs, you have to ask the right questions! Talk to the RBC team today for more information.