Benefits Of Hiring A Bonded, Licensed And Insured Cleaning Company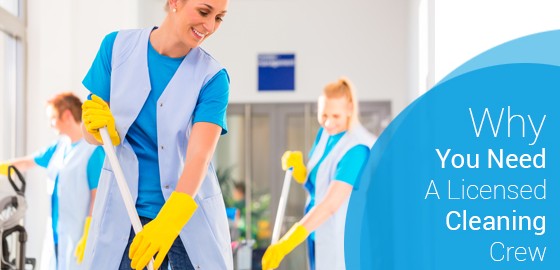 Whenever you hire a company to come into your home to do anything, you always run the risk that damage will be done. That's not to say that most companies are conscientious and take care to not only to their best work, but ensure that their clients and their property are well looked after.
That being said, when you hire a cleaning company, it is always important to make sure that they are bonded, licensed and insured. Below are the benefits of hiring a company that has all of these protections in place.
Bonded.
A cleaning company that is bonded means that they are in partnership with a bonding company that has put money up in the event that the cleaning company inadvertently damages any of your property and needs to pay for replacing or repairing the damages, or if a customer takes the company to court. The secured money is controlled by the bonding company and is only accessible in the event that it needs to be used to satisfy or reimburse a customer.
A bonding company is a good indicator that a company is trustworthy and financially able to meet any requirements it may be forced to meet should they damage a customer's home or belongings. A bonding company does their due diligence before committing to put money aside for a company because they want to be sure that they will be paid back if the company needs to use it.
Licensed.
For many professions, especially when you enter and do business in people's homes, it is necessary to be licensed in order to demonstrate that you are competent and able to conduct business responsibly and according to any state or provincial laws and regulations. For most businesses, you can ask them to provide you with their license number so that you can check their performance history as well as inquire about any claims filed against them or complaints made about them.
Insured.
A company that is insured means that in the event that someone gets injured on the job, there is money in place to pay for any claims or benefits they may be entitled to make or have. If the employee of a company you have hired is injured while working in or around your home and their employer doesn't have the appropriate insurance measures in place, any claims that employee makes will be filed against your homeowners insurance and could cause your premiums to rise or even force you to pay out of pocket.
It's important that you work with companies that have these three of these measures in place. As a responsible homeowner and in the interest of protecting your assets or as someone who is looking out for the well-being of the people you hire, you should always ensure that you are doing responsible business with trusted cleaning companies.