How Having A Clean Office Can Impact Your Business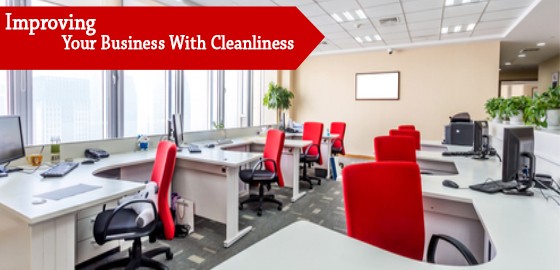 It's the space in which your work team spends the majority of their days, helping your organization succeed in the marketplace. But how often do you think about your office area?
While you may be busy ensuring employees are focused and productive, you might be missing a crucial element that can have an impact in both these areas and help the organization improve its market reputation. How does having a clean office impact your business?
The Impact on Client Opinion
Imagine you're a client of an important company; you've been speaking with a manager on the phone and decide to visit their office. When you visit, you notice that the desks are littered with paper, the windows and doors are dirty and dusty, and the kitchen area is unsanitary.
You'd like feel as though the company does not want to impress you. You'd feel they're unorganized and likely not on top of their work. You'd feel they are unprofessional and unable to respond to your requirements as a client. Businesses with untidy offices are sending a message to visiting clients that their opinion doesn't matter.
Improved Employee Productivity
Clutter can cause workers to lack the focus they require for optimal productivity, and can distract them from their most important tasks of the day.
By clearing old paper documents and removing used food containers from desk areas, you can ensure your team stays on-target with its work load. Instead of asking employees to clean their own spaces, companies can actually achieve a long-term return on investment by hiring a cleaning specialist.
Utilizing a contract cleaning service for this type of work ensures that employees have more time to focus on their tasks. It's a commitment to a clean office that will help your organization succeed in its objectives in the coming year.
Reduced Sick Days
By cleaning up bathroom areas and removing old products from kitchen spaces, you can also improve the health of your staff. This will help the organization cut down on the number of sick days that staff are taking and will improve the atmosphere within the office as odors and other environmental distractions are removed quickly and effectively.
Regular and comprehensive cleaning of office spaces can transform your business while keeping your employees happy and productive. Don't wait to implement professional cleaning within your business space. Make a fresh start to the year with professional office cleaning services. Our trusted experts can help explain your service options!