How to Clean Up after a Renovation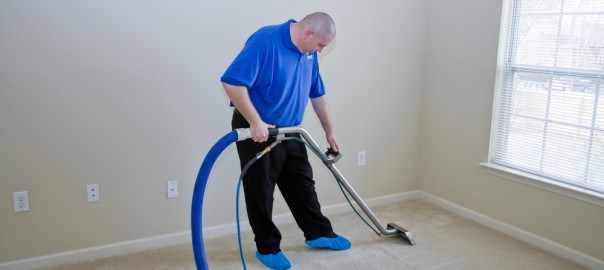 After a renovation, your new granite countertops may be looking sleek and your marble tiles may seem like luxury. But everywhere else, it probably looks like a tornado just zipped past your home. Sawdust, plaster and sloppy paint cans are the unfortunate leftovers once a renovation project is complete. And it may seem like ages before your home is spotless and you can start enjoying the fruits of all that renovation labour! But cleaning up is a lot easier than you think (as long as you go about it systematically)!
Get all tools and trash out of the house
The key to cleaning up after a renovation is to do things piecemeal. Try to avoid wandering about the house picking up and wiping down whatever you happen to see. Work methodically.  And that means getting certain items out of the house right off the bat. Things like plastic buckets, paint rollers and power tools need to be carried out immediately. It is only when you get these "non-household items" out of the home that you can see exactly how much work needs to be done.
Work in sections
If your renovation project spanned more than one room, then it's very important to work in sections. Don't clean up the basement at the same time as your kitchen. Prioritize which rooms must get done first and stick to that plan. Often times, kitchens and bathrooms take priority because these spaces are used daily.
Clear furniture to one side of the room
Instead of trying to work your way around large, bulky items -- move everything off to one side of the room instead. Your furniture and valuables may already be covered with a protective plastic tarp. Be sure to keep your belongings covered as you drag them to one end of the space. Until your home is fully cleaned, dust and debris will continue to float about. That's why it's important to keep your furniture covered during this process.
Use an industrial-strength vacuum
Regular household vacuums are fine for everyday clean-ups. But these tools aren't strong enough to get rid of months of renovation debris. Rent or borrow an industrial-strength vacuum with a powerful suction.  It will not only suck up dust, but also small bits like nails, bolts and pebbles. Don't forget to vacuum your ceiling corners as well!
Give floors a good scrubbing
Once you've cleared away the dust and debris, your floors will definitely need a good scrubbing with a mop and some floor cleaner. Whether your floors are hardwood or marble, be sure to choose the appropriate cleaning solution. And the truth is, you may have to scrub your floors multiple times to get them looking like new again. Renovations create a lot of debris that can be hazardous to your health if not dealt with properly. If you're looking to get the job done right, contact us at RBC Clean. Our skilled and friendly staff will get your home looking spotless in no time!