How Professional Cleaning Will Help You Sell Your House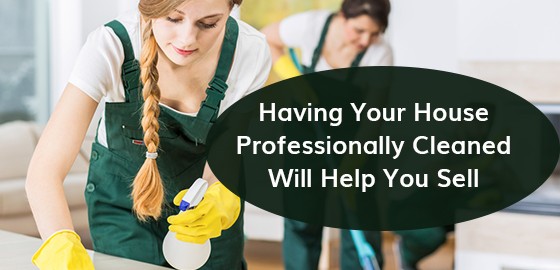 When it comes to selling your home, every little thing that you can do to help you get your asking price, or hopefully above your asking price, matters. This is why people hire home stagers, this is why people give their kitchen cabinetry a new paint job before showing their homes, and this is why people call in the cleaning professionals to get their homes cleaned before showing them on the market. A professional cleaning will help you sell your house; below are some of the ways it will help you do that.
Make a Good Impression on Inspectors
A house inspection is one of the most important parts of the selling your home. The professional opinion of a credible house inspector is something that a prospective buyer will take very seriously when deciding whether or not to buy your home. A professionally cleaned home will make a good impression during a home inspection.
Before an Open House
Having your home cleaned prior to an open house, and depending on your budget, prior to every open house, will make your home feel that much more welcoming, as well as new. It has been shown that regularly using a cleaning service while your home is on the market has a favourable impact on your chances of selling. People want to come into a home and see it as pristine as possible, so that they can imagine themselves and their family living in it.
Psychological Factors
Even if your house may be a bit on the older side, or have some areas that need repair or fixing-up, having cleaning professionals come in and give your home some tender loving care will make your home seem more up-to-date than it might be. It also shows people looking to buy your home that you care, and have cared as an owner, about its upkeep. Even if your house is in otherwise perfect condition, the sight of dirty, ugly walls, carpets, upholstery, etc., might put the thought in people's minds that there are other neglected areas of your home to watch out for.
Having a cleaning company come in and give your home a thorough cleaning is something that can make the selling process go a lot smoother. It may seem like a relatively small gesture, and maybe something that you could do yourself, but with the stress of a sale and moving on your plate, entrusting your home cleaning to the professionals makes a lot of sense. Their expertise can help you get your home sold, and allow you to move on to your new life as quickly as possible.