How To Clean Windows Without Streaking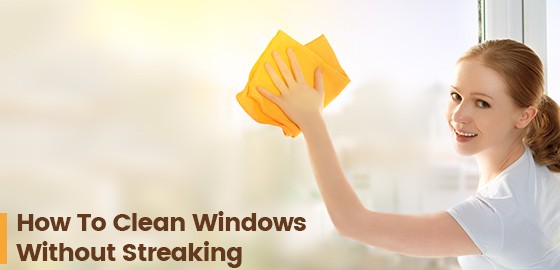 Clean windows do a lot to brighten your home and generally make it look well kept. Clean windows, viewed from the street, add considerable street appeal and can even make or break your chances of selling your home. One of the major problems with cleaning windows is that, if done incorrectly, they can actually appear less clean than before you started due to streaking. If you are wondering what the trick is to streak-free, crystal clear windows, below are some tips to help you achieve them.
The Right Solution
One of main reasons that you are left with streak-free windows might be the cleaning solution that you are using. There are actually homemade solutions out there that are capable of doing a better job, and leaving fewer marks than your typical store bought chemicals. One of the best concoctions you can make yourself at home uses one gallon of water, a cup of white vinegar, and a tbsp of dish soap, stirred and placed in a spray bottle.
The Right Cleaning Tools
Having the right tools for the job is necessary no matter what you are doing. To properly clean your windows you will need either a microfiber cloth, a coffee filter or some newspaper to eliminate lint left by other cloths, and a squeegee to wipe away cleaning solution. Window cleaning is a step-by-step process that requires an arsenal of different tools in order to do a thorough job.
The Right Cleaning Process
Use a cloth or sponge dipped in your cleaning agent to wipe down the entire window.
Use the squeegee to remove the solution, moving it in a continuous motion from top to bottom. It is a good idea to wipe your squeegee down with a towel after each pass to make sure that it is dry every time it makes contact with the window.
Make sure to clean your windows on a cloudy or overcast day. This is because doing so on a sunny day will cause the cleaning solution to dry on your windows before you can wipe it away, which leaves you with unsightly streaks.
Any spots or dirty patches on a window should be removed with a damp cloth. Attempting to scrape it away may leave you with a permanently marked-up window.
Final Tips
Avoid using paper towels on your window because they end up leaving little bits and pieces scattered all over the surface, and never clean or wipe with anything abrasive. Practice the above cleaning method next time you tackle the windows and be on your way to perfectly clear, streak free windows every time.