Tips To Safely Clean Hardwood Floors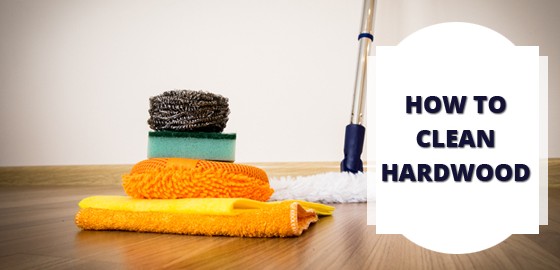 Hardwood flooring is increasingly, and by all accounts will continue to be popular for years to come in the residential housing market. Sleek, stylish, and trendy, natural wood materials have long given carpeting a run for its money and are one of the simplest ways to increase your home's resale value.
But with natural materials like wood, what can you do to keep it protected while cleaning?
Hung up on hardwood: flooring that never goes out of style
With more products to choose from these days, some of which were once rare and unaffordable for most buyers, the allure of wood flooring is back in full force. It has been around for far longer than carpet, and is believed by many to be both more aesthetically appealing and sanitary.
Concerns about the safety of this type of flooring are sometimes raised, especially by parents of young children, but it should be noted that it's not the floor itself that causes harm. So long as proper precautions are taken, such as laying rugs in high traffic areas and keeping people off wet floors until they have had time to dry, virtually every potential slip and fall can be avoided.
Keep your floors and investment in good shape
It's much easier to damage your hardwood flooring as opposed to vice versa, and many homeowners are unaware of the proper cleaning and maintenance methods. While these floors allow for greater forgiveness as far as surface damages and blemishes are concerns when compared to carpeting, it can be quite costly to sand and restore hardwood that has sustained prolonged harm.
Most commercial cleaning products contain abrasive chemicals that can strip delicate top layers, so avoid using anything containing ammonia, wax bases, bleach, detergents, and other acidic materials.
Always use an all-natural cleaner or a hot water, diluted solution. Also, be sure to vacuum your hardwood floors on a daily basis. This keeps dirt from building up and makes for quicker and easier when deep cleaning.
For flooring that has undergone a waxing treatment (which shouldn't be performed more than once a year), mopping should be kept at a minimum, usually only when spills occur.
One amazing way to keep the shiny luster of your floors intact is by using cloth diapers for buffing. The material is ultra-soft and is great for absorbing grime and grease.
And while this may seem crazy, but one insider secret for polishing hardwood involves the use of boiled tea. Thanks to its tannic acids, tea is a go-to solution for shiny wood surfaces.
Keep in mind that like all wood, your hardwood floors can mold and even break if not treated properly. Maintain a healthy cleaning schedule and be delicate with your floors to ensure they'll be shiny for years to come!