Your hardwood flooring is probably one of your favourite things about your home. The variety of hardwood out there, and the rich depth and tone that it adds to any room in the house, make it one of the most popular flooring materials on the market. It does, however, come with some unique cleaning and care requirements that will require a little extra effort on your part. If you are wondering about the best ways to keep your hardwood clean and attractive, below are the best cleaning products to use on hardwood floors.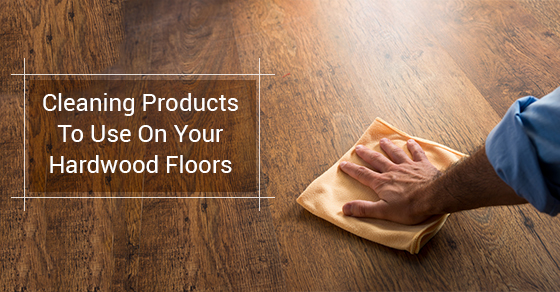 Bona Hardwood Floor Care System
This is the top of the line hardwood floor care system that all other hardwood floor care systems must measure up to. It is the official hardwood care partner of the NBA. Most professionals recommend this product because of the ease with which it cuts through dirt and scuff marks on hardwood. The trigger bottle is easy to use and leaves virtually no residue behind.
Orange Glo
This water-based, non-toxic cleaner is also great at getting rid of dirt and grime fast. You don't have to mix it or dilute it with anything, just spray it on and then wipe away with a cloth or a mop. It dries really quickly and doesn't leave any troublesome residue behind. You can also use Orange Glo on other wood in your home, such as doors, tables and cabinetry.
Pledge FloorCare Wood Squirt and Mop
This is the best cleaning product to use if you are trying to get a large hardwood surface area cleaned fast. Good Housekeeping found that this product required the fewest number of strokes to clean up sticky messes off of hardwood floors. This product is also easy to use because it doesn't require you to mix it or dilute it with anything.
Hoover TwinTank Steam Mop
This is Amazon's number one best seller in the household floor cleaner category. It is great because not only does it do an unbeatable job on hardwood, but the steam cleaning function also kills more than 99.99% of all bacteria you will find on your hardwood. You can use it to clean with steam alone, but the small tank feature on the device allows you to load it with a non-toxic cleaning agent as well.
Cleaning your hardwood is a breeze with the above cleaning products. They all have proven track records, leave your floors disinfected and looking brand new, and can be purchased easily at most home stores or online. Keep the above hardwood cleaning products in mind and ensure that your hardwood always looks its best.