Throwing A Halloween Party? Here's How To Prepare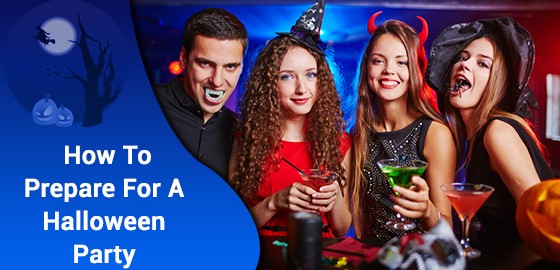 Don't be a host who waits until the last minute to plan a party. If you are hosting a wicked Halloween party this year, taking some time to plan it will have your guests howling over the great time they're having. Here are some things you can do to make this year's Halloween party particularly spooktacular.
It's All About Location
Having the party in your own home is likely the best place, and the one that will cause you the least amount of stress. Having the party at home will allow you to control variables like the date, start and end times, whether you'll have a theme, how many people to invite, decorations, and so on. You will also be able to decide whether to hire professional cleaning services before and after the event. They will come with everything they need—from cleaning products to equipment—to get your house in shipshape form for the scarefest!
The Three Other "Ws"
Once you've nailed down the "where," you'll have to figure out the what, when, and who of the party equation. Write down who you'd like to invite and guestimate how many will actually come. Will it be an adults-only party, or will kids be welcome as well? Once you've decided that, the what and when should be relatively simple. You don't want kids up until the wee hours of the morning, nor do you want a party that's either risque or frightening when children are present.
In the Great Theme of Things …
You'll have to decide if you want your spookfest to follow a certain theme. There are pros and cons. On the pro side, it can be easier to plan around a certain theme in terms of decorations, costumes, and maybe even food choices. Conversely, having a theme may be limiting for some guests in terms of creativity. It also takes away a lot of the element of surprise.
Menu Options
Loads of people attend parties simply for the food and drink. The options are limitless for a Halloween fete! A good ghost … err, host … will have some ghoulishly good choices on both the food and drink menus. You should at least have an ample selection of snacks and a variety of drinks. You could even ask guests to bring their own alcoholic beverages.
Save some of your budget to get professional cleaning services in to clean up afterwards. With a number of proper cleaning products in tow, they will leave your home sparkling again in no time.