Carpet & Upholstery Cleaning Services
Underwood Carpet Cleaning – a division of Royal Building Cleaning ltd.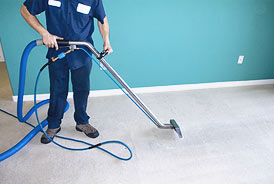 We offer complete carpet care systems for your home and workplace. Underwood Carpet Cleaning has truck mounted steam cleaning systems to provide wall-to-wall carpet and furniture cleaning. Plus area rug cleaning including pick up and delivery.
Truck Mounted Carpet Cleaning is Best
Our truck mounted carpet steam cleaning system will provide the deepest and most thorough cleaning to your carpets.  We can treat any stains, machine scrub where required, and steam extract carpets.  The results are clean carpets with no residue left behind.
We have green products available and can also apply carpet protection products and deodorizers at your request. Whether we are cleaning the carpets in your home or workplace our team exercises care in our work.
Area Rug Cleaning
Area Rug Cleaning service is available with pick up and delivery.  We clean all area rugs in our carpet cleaning plant in Aurora, Ontario.  Customers who bring their area rugs to our area rug cleaning depot will Save 25%.  Stop by today and ask us to show your our process.
With experienced carpet cleaning technicians you can trust our team to do their best.  With over 10,000 satisfied customers we have a reputation of completing each job right the first time.
We provide carpet cleaning service throughout the greater Toronto area including Markham, Richmond Hill, Aurora, Newmarket, Thornhill, Woodbridge, Vaughan, Concord, Stouffville, Scarborough, and Toronto.
Back
Request Info
Latest Blog Post
September 10 | 2018
Your appearance can go a long way in getting you that coveted job, long overdue promotion, or even your first million-dollar business deal. Hard as it may be to learn, in this world of glitz and glamour, appearance is one of the keys to leap-frogging from being a nobody to somebody. However, all your hard-won success and those ideas may come to nothing if you have a less-than-impressive work setup. Piles of paperwork, scattered office stationery, ill-placed office décor accumulating dust, and grime and grease in forgotten nooks of your…
View All
FAQ
Our inside and outside window cleaning service includes cleaning of tracks, sills, screens, and frames. Screens will be removed and cleaned. Windows that come apart such as Pella windows will be disassembled cleaned and reinstalled. If we ...
View All