Post Construction Cleaning Services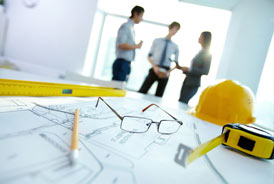 Royal Building Cleaning provides post construction cleaning services for homes and businesses. When the building contractors complete the new build or existing building renovation our team can clean every surface from top to bottom and prepare your new space for move in and set up.
We can coordinate our various cleaning teams to work efficiently and effectively to have your building or home ready by the deadline. Cleaning services you may require include:
General Construction Cleaning – dusting, vacuuming, disinfecting, washing.
Carpet Steam Cleaning
New Floor Finishing or Pre-exiting Floor Refinishing
Rest assured our teams can handle your post construction clean up. We will meet with you, determine your needs, and tailor our services to suit your requirements. Contact one of our representatives today and be one step closer to enjoying your newly constructed space.
Back
Request Info
Latest Blog Post
May 14 | 2018
Did you know that providing a clean work environment is as important for your business's profit margin as generating sales is? There have been numerous studies backing the psychology of its importance. Hiring the right commercial cleaning and janitorial services for your company will help endorse your company as a healthy, efficient work environment and in terms of simply professional appearances. Endorse a Professional Appearance Impressions matter, and capturing a desirable first impression for anyone who steps into your company is crucial for your brand. After all, your company is…
View All
FAQ
Our company has provided cleaning services since 1956. Many of our cleaners have worked with our company for more than 10 years which shows they enjoy what they do, they provide an excellent service, and enjoy working for our ...
View All