JANITORIAL SERVICES & OFFICE CLEANING COMPANY IN TORONTO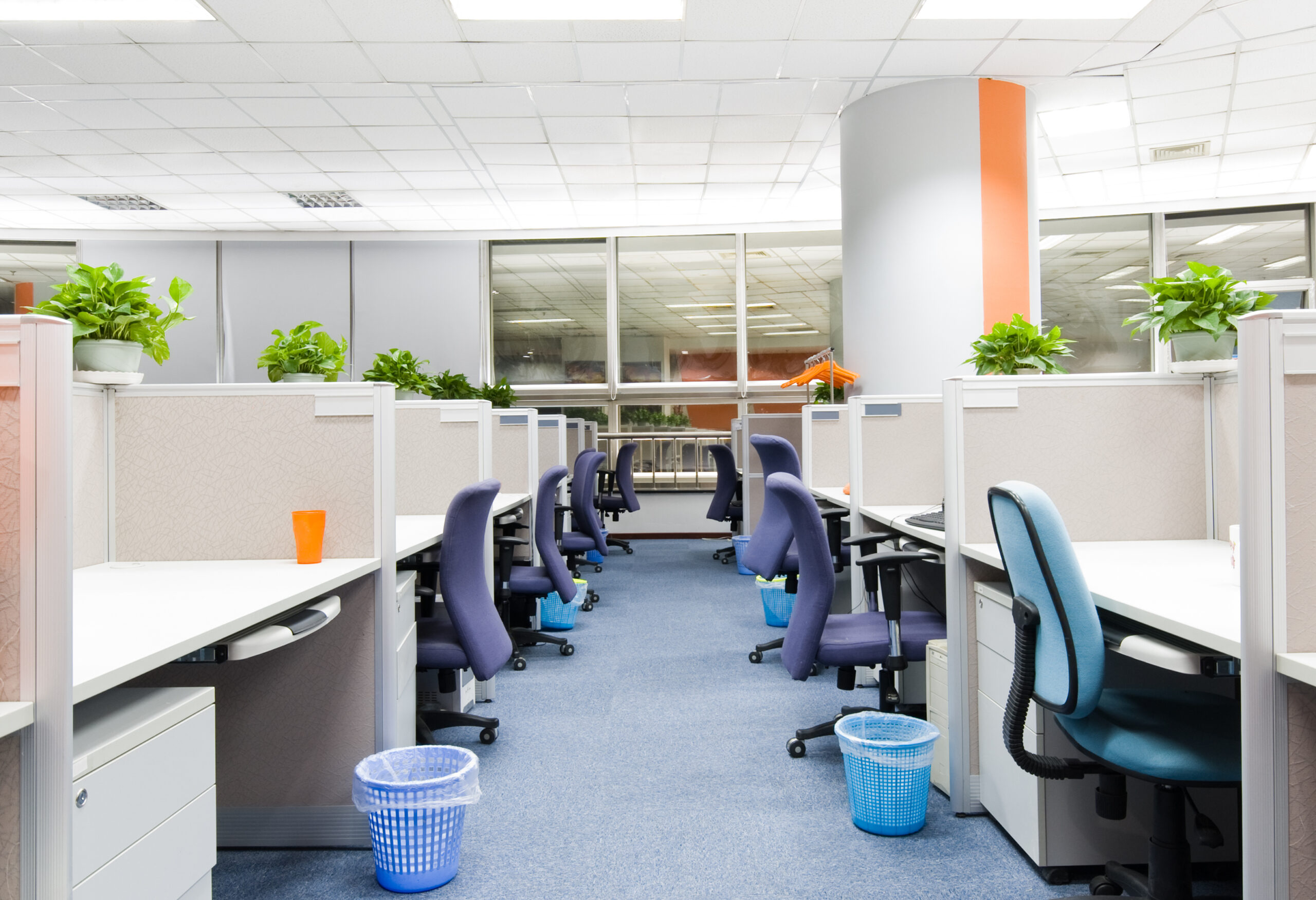 Many companies are searching for reliable janitorial and office cleaning services in Toronto & the GTA that won't break the bank. Our team at RBC Clean offers exceptional cleaning services to our customers in various industries. 
We know how important it is to make a strong first impression on anyone that enters your space. That's why we ensure that your workplace will be a healthy environment for your staff and consumers. 
Our Janitorial and Office Cleaning Services 
We currently offer the following janitorial services as well as custom cleaning services tailored to your business's needs:
Office Cleaning
Washroom Cleaning & Disinfection 
Day Porter Cleaning
We are confident our services will cover your bases, but if you are curious about all of our offerings, feel free to get in touch with our friendly customer service team. 
Why You Should Hire a Janitorial and Office Cleaning Company
There's no doubt about it — a clean office is beneficial for companies in many ways. For instance, when an office is tidier and less cluttered, it can lead to a more positive and productive work environment. There are endless benefits for seeking professional janitorial and office cleaning services:
It makes a valuable first impression on your clients and keeps them focused on your products and services.
It frees up your time so you can make your business a priority.
Feel confident knowing that you have risk-free and guaranteed service from a professional and reputable office cleaning company.
It creates a safer work environment since janitorial companies know what they're doing and how to clean your premises properly. 
RBC is firmly established in Toronto & the GTA as being a reputable and expert cleaning company. We recruit and train the best staff possible, who pay attention to the little details and get your office space as clean as possible. We want to ensure our customers are satisfied with our professional cleaning services, which is why each establishment will get a regular visit from one of our supervisors, tailoring housekeeping reports to your specific business.  
The RBC Janitorial and Office Cleaning Advantage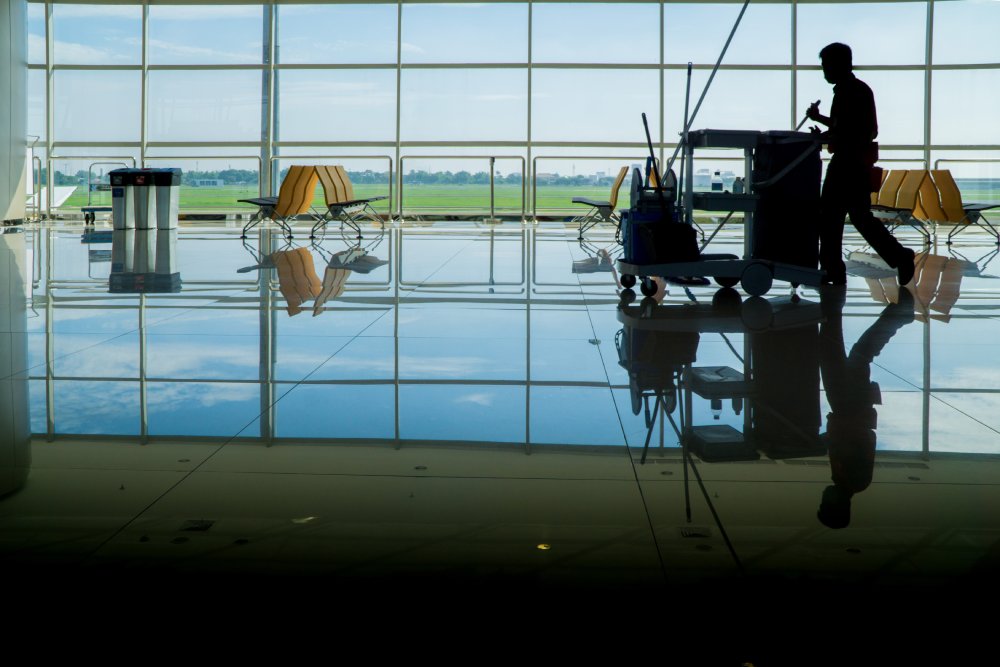 Since 1956, we have provided janitorial and office cleaning services throughout the greater Toronto area and Southern Ontario. Our experienced team starts with our dedicated workforce and extends through our management. There are no better cleaning solutions in the Greater Toronto Area.
Your Employees and Clients Will Notice Your Clean Office
Your employees, clients, and visitors to your facility deserve a sparkling clean and fresh experience. Even if they do not comment, they are taking notice. A clean office environment is a productive environment with less distraction, fewer sick days, and a greater sense of professionalism, care, and appreciation.
Latest Technology
Our office cleaning team constantly updates processes, products, and equipment to keep up to date with changes in our industry. Proper training and communication make the difference in having a successful janitorial and office cleaning company.
Quality Control
Quality control is very important to Royal Building Cleaning. We continuously monitor the servicing of our clients' facilities and complete unscheduled inspections. Account representatives and supervisors follow up with our team with discussion and written reports.
A Janitorial and Office Cleaning Company You Can Trust 
Many of our workplace cleaning teams have tenure of more than ten years with our company. Our team's hard work and dedication do not go unnoticed and show in the results of the facilities we maintain.
We Listen to Our Customers
We listen to our customers right from the start. Identifying concerns and acting on suggestions directly from the beginning helps build a strong foundation for a long prosperous business relationship.
Adapt to Changes
As customer needs and requirements change over time, we respond and tailor our janitorial services. We deliver the services needed wholly and efficiently on time and within your budget.
When your cleaning service company is finished, you will want Nothing left but the CLEAN®.
Here are some other advantages about our services that our customers find appealing:
Tailoring flexible programs for each client
Assistance at all times of the day or night, whatever suits your schedule
24/7 access to management staff
Implementing recycling programs and the option of environmentally friendly cleaning systems 
WHMIS compliance and SDS documentation
A convenient and centrally located office to best serve our customer's needs 
Why Choose RBC Clean for Your Office?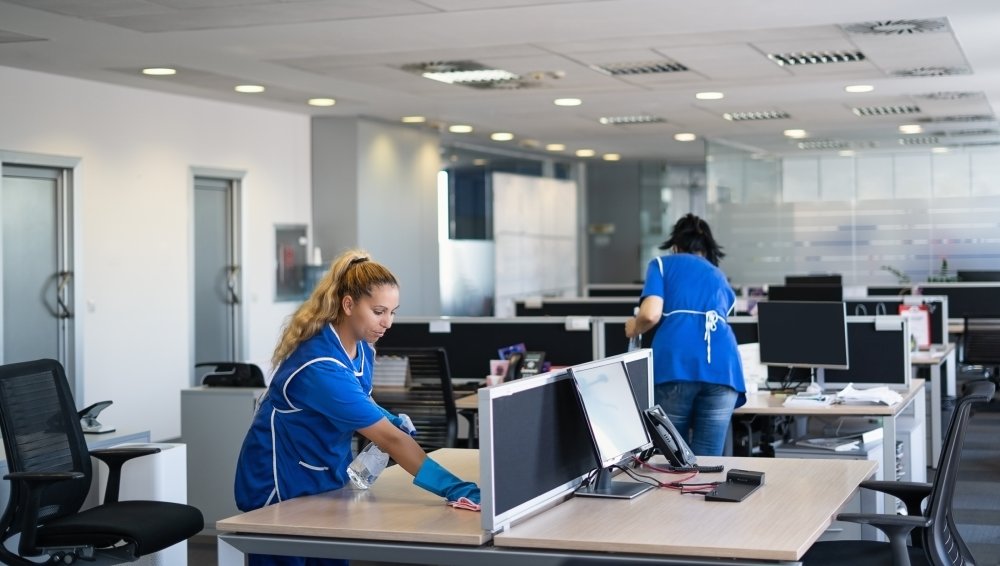 Royal Building Cleaning Ltd. has established itself in the community as a renowned cleaning company for the past 65 years. We are a complete janitorial company that provides services to customers in commercial, industrial, institutional, and recreational facilities throughout the Ontario area.
We pride ourselves on our many service offerings, which is what sets us apart from the competition. Whether you are looking for niche services like floor refinishing, carpet and upholstery steam cleaning, window cleaning, and much more, we've got you covered. 
As a proud Canadian-owned corporation operating under Ontario's laws, we are passionate about helping businesses realize their full potentials by having clean and welcoming workspaces. 
What kinds of services are usually provided as part of office janitorial services?
Vacuuming, mopping floors, dusting surfaces, emptying trash cans, cleaning restrooms, sanitizing high-touch areas, and maintaining general cleanliness are all common tasks in janitorial office services.
How often should I have my office cleaned?
The amount of foot traffic, the size of the office, the number of employees, the type of business, and other variables all affect how often an office needs to be cleaned. To maintain a clean and hygienic environment, most offices benefit from daily or routine cleaning. Smaller offices with fewer employees, however, might only need cleaning occasionally.
Can janitorial services be tailored to suit the unique requirements of my office?
Yes, we provide flexible cleaning packages to accommodate different offices' particular needs. Your office's size, layout, and cleaning priorities can all be taken into account when creating a cleaning plan with our service provider.
Are janitorial services environmentally friendly?
Yes, the cleaning options offered by our service providers are eco-friendly. We prioritize recycling and waste management, use environmentally friendly cleaning products, and follow sustainable business practices. Offer you green cleaning programs if you place a high priority on environmental issues.