Residential Maid Services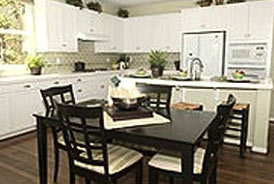 We offer a completely customizable residential maid service. We can provide service one time only or on a regular schedule to maintain the cleaning of your home. Our teams can perform general cleaning throughout all rooms of your home including dusting, vacuuming, sanitizing, sweeping, and vacuuming.
The frequency of our service is up to you however many customers prefer weekly or bi-weekly cleaning services to maintain their homes. We can also provide all cleaning supplies and equipment necessary to complete our service so you don't have to worry about running to the store or keeping stock of cleaning items in your home.
Our dependable and friendly teams are there to make your life easier. Contact us today and enjoy more of your day!
Back
Request Info
Latest Blog Post
May 14 | 2018
Did you know that providing a clean work environment is as important for your business's profit margin as generating sales is? There have been numerous studies backing the psychology of its importance. Hiring the right commercial cleaning and janitorial services for your company will help endorse your company as a healthy, efficient work environment and in terms of simply professional appearances. Endorse a Professional Appearance Impressions matter, and capturing a desirable first impression for anyone who steps into your company is crucial for your brand. After all, your company is…
View All
FAQ
We customize the cleaning service frequencies depending on the needs of our customers. Specialty cleaning services may range from annually to monthly. Regular cleaning services may range from weekly or bi-weekly to daily service. Some clients operating ...
View All