Sanitizing and Disinfection Cleaning Services in Toronto
During these unprecedented times and the fight against COVID-19 cleaning is more important than ever. At Royal Building Cleaning we have reviewed with our teams and clients the importance of cleaning common touch points in all facilities.
We recommend all follow the guidelines and direction of our local public health departments for the latest and most up to date information.
Regular sanitizing should be completed throughout the workday throughout common touch points. Some examples of contact points are listed below.
Examples of Common Contact Points
Door Handles & Push Bars & Push Plates
Railings (Stairways & Hallways)
Water Fountains/Stations
Elevator Buttons & Railings
Common Area/Lobby Furniture Contact Points
Office Furniture Contact Points
Light Switches
Washrooms:

Partition Doors & Handles
Toilet Flushers & Toilet Seats
Sink Faucets & Counter Tops
Paper Towel & Bathroom Tissue Dispensers
Hand Soap Dispensers
Hand Dryers
Accessibility Railings

Lunchroom & Kitchenettes:

Sink Faucets & Counter Tops
Tables Tops & Plastic Chairs
Fridge Handles
Microwaves & Small Appliance Contact Points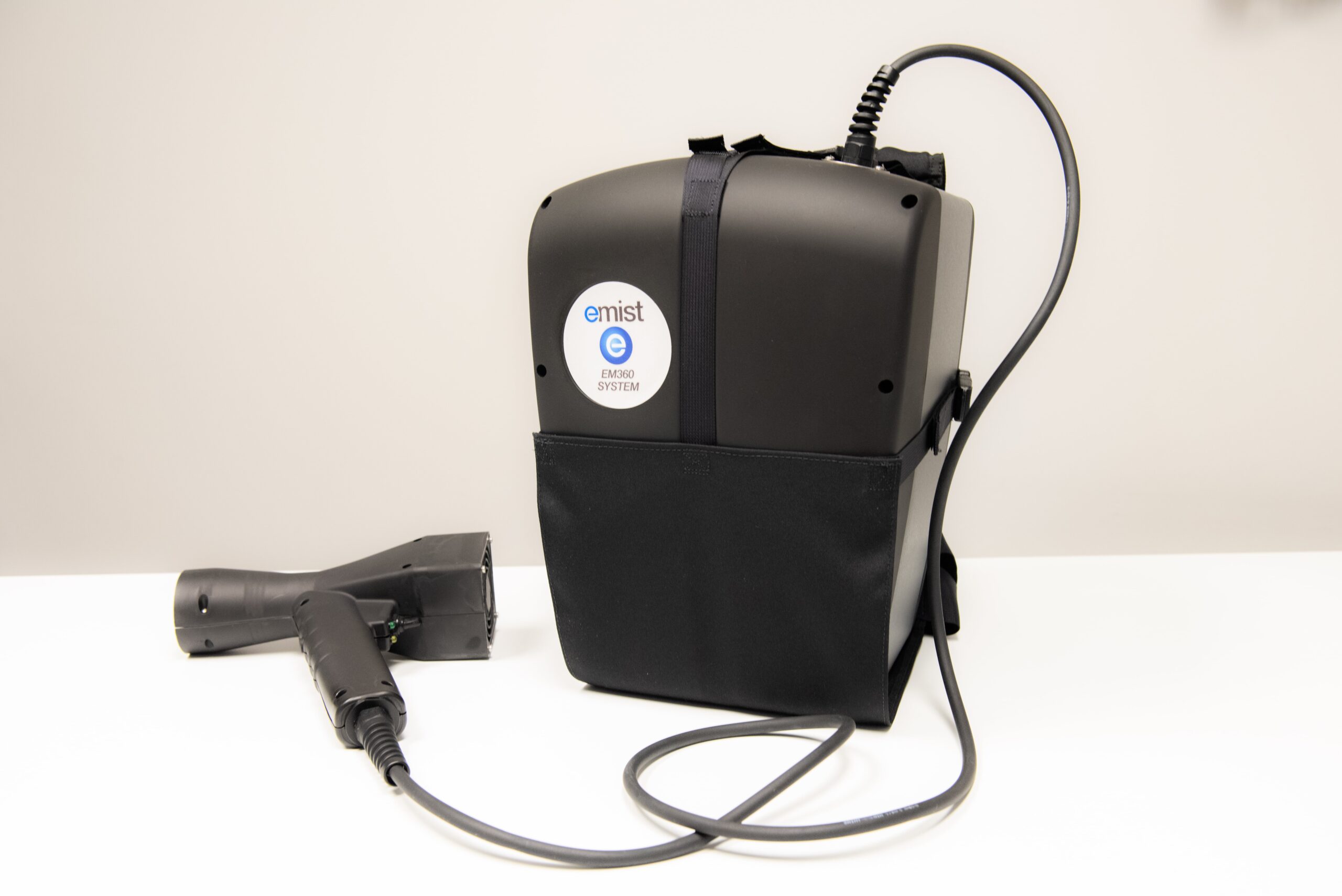 Flexible Service Schedules Tailored to Your Facility
We can tailor our service to suit the needs of your facility and employees. There may be additional contact points we can help identify during an on site consultation and review of your facility.
In many facilities we have increased service frequencies or added day porter cleaning services in addition to the nightly cleaning services. Day porters can complete a circuit of cleaning throughout your workplace and focus on common areas. Once the circuit has been completed our team will continue to repeat the process throughout the day. The use of disinfectant cleaning products with evidence for use against COVID-19 is very important to be effective. The Government of Canada has a regularly updated list of products for use against COVID-19.
Electrostatic Disinfection Services
For the most effective disinfection we can offer our clients additional disinfecting measures including Electrostatic Disinfection Services. With this service we can disinfect various surfaces throughout a facility in an efficient manner. The positively charged disinfecting product is misted towards areas to be treated enveloping the surfaces for unmatched coverage compared to traditional spray and wipe cleaning practices.
Working Together
We recommend setting up sanitizing stations with disinfecting or sanitizing products at shared office equipment areas such as photocopiers, printers, lunchrooms, and washrooms. We believe it is a team effort by all involved to achieve a safe and healthy workplace environment. Employees should also keep their desks or workstations as clear as possible so they are accessible for proper cleaning. We also recommend removing any unnecessary chairs or furniture to open up spacing for social distancing of your staff during the workday and limiting areas of contact that would require additional sanitizing and disinfecting.