Custom Cleaning Solutions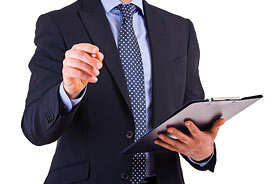 Royal Building Cleaning provides a wide range of cleaning services. Our representatives can meet with you and your team to determine what cleaning goals you have and how we can achieve them.
With multiples cleaning services to offer we can consolidate your cleaning and handle all the scheduling of multiple crews and cleaning services to most efficiently and economically complete your cleaning requirements.
In many cases we have become an extension of our customer and contractors team to complete cleaning services and meet deadlines.
We can customize our service to meet your needs. Contact us today!
Back
Request Info
Latest Blog Post
September 10 | 2018
Your appearance can go a long way in getting you that coveted job, long overdue promotion, or even your first million-dollar business deal. Hard as it may be to learn, in this world of glitz and glamour, appearance is one of the keys to leap-frogging from being a nobody to somebody. However, all your hard-won success and those ideas may come to nothing if you have a less-than-impressive work setup. Piles of paperwork, scattered office stationery, ill-placed office décor accumulating dust, and grime and grease in forgotten nooks of your…
View All
FAQ
Royal Building Cleaning can provide products and our team will monitor the inventory of products required for your facility and complete orders as required. This allows your own staff to focus on other important aspects of your business.
View All